Originals design furniture is a product that we make in accordance with what we will market for your needs. We have a modern and contempoter design that still exists and has an iron element in the product. We try to combine wood and iron to make a product that we design. has an appeal today with also tailored to the needs that you need, our design is more functional with the goods so we have a few compartments with several drawers that you can use to store your goods. furniture adjusts to your needs for storage equipment in your home by having a number of forms that can be productive in the functional point of view, making us want to make design products that match what you want, can you to complete and additional storage for you to have.
Our Original Design Manufacturer also has an original design from several requests so we have an idea to make an original product design from Indonesia green furniture made us to present this product which makes us able to produce with a focus to help you increase storage space and can You made the main configuration to add a set in the corner of your room, by having a lot of drawer dominance to make this product too many interested people to buy it because it is not only useful as a storage area that can accommodate your personal items but also in terms of the look of a very modern product by having a stylish minimais you can place it in a room that is not too large, you can also make it as an electronic place like television, home theater to add productive uses to our original design items. We use reclaimed wood that comes from strong teak wood to make it a main place and with iron to complete the legs so it can be strong and sturdy and suitable for your long-term furniture.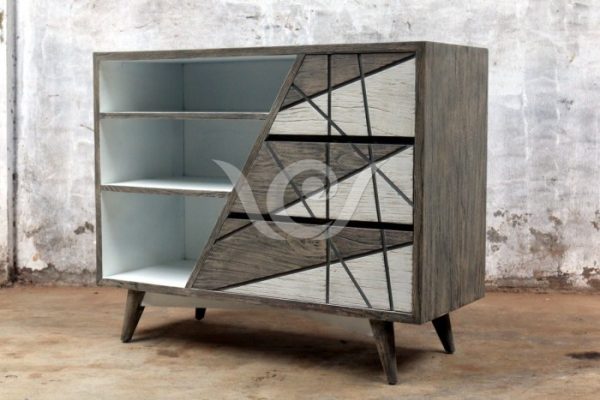 We are happy to invite importers, wholesalers, retailers, project managers or even private users to complete your furniture stock by Indonesia Green Furniture. Various natural wood reclaimed items and Industrial furniture from various woods such as used wooden boat, pine, root, branch furniture material that you choose. This website gives you a wide selection of design and reclaimed materials from teak wood that still has good quality wood to reduce wood waste so we recycle. For those of you who have creative ideas and tastes, we are also happy with special designs and modifications for your reclaimed. Experienced in the furniture industry for more than two decades with strong full team work, we believe we can provide quality and satisfaction to you.